our services
SOLUTION FOR ALL TYPE OF LEAKAGE PROBLEM IN TERRACE ROOF, EXTERNAL WALL , A.C QUORUGATED SHEET ROOF, G.I SHEET ROOF.
Our - Latest Works
Welcome to Rathod Water Proofing Service
Solution for all type of leakage problem in Indrustrial roofing services ,terrace roof, A.C Quorugated sheet roof, G.I sheet , meta sheet roof and external water proofing Solution for all type of leakage problem in..
Learn More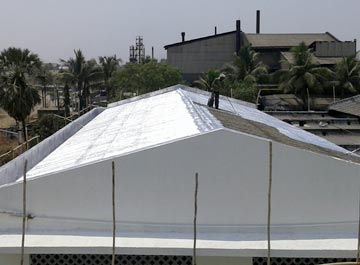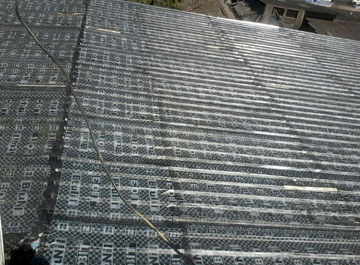 Testimonials
Mr. SALHOTRA,CHIEF ENG

CROMTON GREAVES

"Rathod water proofing has worked for our industry, and I feel proud that I approached them. Their working process is verry unique, service was given to us for a year in rainy seasons. I m satisfied with their work, there is no complaints of leakage now."

Mr. HANIF SHEIKH(CHIEF ENG.)

REXAM HTW INDIA. LTD. TALOJA.

"Rathod Waterproofing has done work for us at our Industry, MIDC, taloja. We had a leakage in the shed of our factory, We were so satisfied with the results of their work the first time that we did not hesitate to call on them a second time when we were experiencing water problems in two other units. Rathod water proofing also gave us service whenever there was rain."

Mr. NARKAR,G.M

JET AIRWAYS

"For over 18 years I've had a problem with water leaking into the top level of my office building from terrace. After having several companies attempt to solve the problem at a large expense, I became very frustrated...I called your company. It's been almost a year and I have no sign of any leaks!"

Mr. CHAUTHRY

SANDOZ INDIA, THANA

"In the past, seepage from the ROOF... would require stopping that water would be an ongoing job for the next several days. Since the treatment by Rathod waterproofing we have had several storms of the type that would have, in the past, created a flooding situation. The room has stayed completely dry."

Mr. DEEPAK SHARMA

TECHNOCRAFT INDS, ANDHERI(E), MIDC.

"We would like to thank you for a job well done. Your crew who worked in our terrace labored very hard under adverse conditions. One of the things we really liked was the fact that you started the work promptly . It is a pleasure to go up to the terrace and be assured that it is neat. We would recommend Rathod Waterproofing to anyone!"

Mrs. NALINI SHAH & Mr. YOHAN

"I have no criticism of the work completed in the roof. I would be happy to serve as a reference for you in this area, I HAD A LEAKAGE IN MANGALORE TILES ROOF, at the side of TAJ hotel in colaba. Thank you again for you concern."

STERLITE

VAPI, RAKHOLI

?We were desperate! Every time it rained, we mopped. We talked to a few people, but no one took the time, besides you, to explain the right solution. Thank you?no more water!?